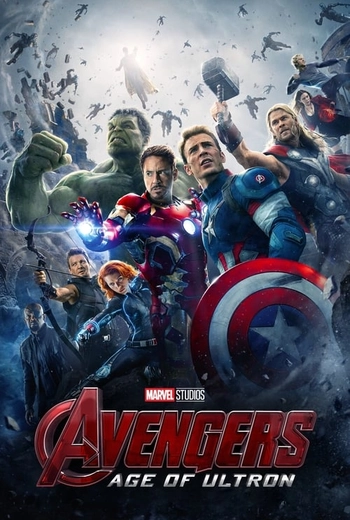 Avengers: Age of Ultron
2015
Adventure
,
Action
,
Science Fiction
When Tony Stark tries to jumpstart a dormant peacekeeping program, things go awry and Earth's Mightiest Heroes are put to the ultimate test as the fate of the planet hangs in the balance. As the villainous Ultron emerges, it is up to The Avengers to stop him from enacting his terrible plans, and soon uneasy alliances and unexpected action pave the way for an epic and unique global adventure.
Countries
United States of America
Actors
Chris Hemsworth, Mark Ruffalo, Jeremy Renner, Samuel L. Jackson, Robert Downey Jr., Chris Evans, Scarlett Johansson, James Spader
Crew
Danny Elfman, Sarah Halley Finn, Stan Lee, Christopher Boyes, Hayao Miyazaki, Christine Beveridge, Brian Tyler, Kevin Feige
Movies like Avengers: Age of Ultron
Discover a curated list of captivating movies similar to Avengers: Age of Ultron. Explore films such as The Avengers, Captain America: Civil War, and Avengers: Endgame, around the themes of superhero, marvel cinematic universe, artificial intelligence. Other notable keywords include hallucination and superhero team.